Integral Praxis Program in International Development
"For apart from inquiry, apart from the praxis, individuals cannot be truly human." Paulo Freire, Pedagogy of the Oppressed
The call for more collective, social action in the integral community has been loud and clear in the recent years, lest integralists become mired only in navel-gazing and fall short of challenging the economic and political systems that perpetuate isolation, injustice, degradation, and suffering. 
Holistic thinking, integral theorizing and philosophizing is one thing. Advancing integral praxis in the real-world, in real-time, grappling with the enormity of broken, unjust systems, not turning away from suffering, and at the same time, creating emergent conditions for large-scale social and cultural transformation, is quite another. 
The directors and practitioners involved in Integral Without Borders are unwaveringly committed to this. For a decade, IWB has existed as a place to come together, dialogue, and share on the ways we do this, on our thinking behind our action, and our notes on embodiment in practice. Many of us have been carrying out large-scale experiments in integral social change in various parts of the world, over multiple years and involving multiple sectors. We have seen it's emancipatory potential, we have witnessed the enactment of greater wellbeing and freedom that is possible, we've seen where its claims were overstated, and we have written field notes along the way...
Now, we want to share those field notes.
To do so, we have compiled this shared knowledge into an single 9-month Integral Praxis Program in international development and global change. We offer this program as a way that you can hone, refine and deepen your holistic action and integral praxis in the world, right now, wherever you find yourself.
Integral Without Borders has designed the best possible experience we can imagine for emergent ground over a period of nine months, combinging a serious study of Ken Wilber's integral theory and other holistic models, with exposure to the best minds in the field of applied theory as well as direct field experience. The tools you will learn are tried-and-true, they are solid and grounded, and they are actionable. Three 'lineages' of integral praxis come together in this design: Paul van Schaik's integral praxis training which he has applied in Egypt, Syria, and Bangladesh with multiple development agencies over twenty years; Vernice Solimar's Leadership for Sustainable Change in the Integral Psychology Program at JFK University which has included Monica Sharma's holistic and integral action principles within the UN syste; and One Sky's Integral Leadeship for Sustainable Development programming which it's carried out in Nigeria, Peru and Bolivia since 2007. 
Please note that this first year of the program is a pilot, and we want this first cohort to co-create with us. As 'participant/co-creators' we are offering the program at a discounted rate (in future years, once we have things fine-tuned, the price may possibly go up). So come in on this ground floor and help us create and construct!

Registration is now open. Please fill out the following form at the link below, which will include selecting which courses you want to take, some contact information, and also reflective questions about you, your praxis in the field, and your expectations and interests in this program. Please set aside 30min to complete the form. Once submitted, we will send you an invoice for payment, depending on what courses you selected and whether you are eligible for a discount.
Who is this program for?
Anyone involved in the vast, diverse field of international development who wants to invest in professional development, level-up their impact, and deepen their engagement.
Integral theorists and/or holistic thinkers who yearn to bring their understanding of theory into application, and seek a learning community and mentoring support in which to do so.
Social change agents who are seeking a more comprehensive response to the complexity of issues today.
Social change agents who are working at any scale (community, provincial, national, or international) for whom global issues intersect/affect the themes that they focus on locally, regionally, nationally, and so forth.
Community development practitioners or social workers working nationally or overseas.
Consultants or business people working in organizational development in globalized contexts.
Consultants or staff working in the UN system, in development agencies, or in development banks.
Coaches who work (or want to work) more in the international development field.
Graduates from university programs who are looking for a way segue their studies to real practice in the world (we will arrange placements overseas for field experience to those interested in this opportunity, upon completion of the certificate).
Practitioners of the healing arts (therapy, counselling, yoga, acupuncture, etc.) who want to carry out their practice in a global context, in which there is no separation between healing of the individual and it's collective.
If you are unsure if this is for you, contact us and we can discuss...
Program Design Features
This will include six modules over nine months. These modules will be offered in multiple modalities (in-person, online and field courses) to ensure that even if you are living overseas or are placed in the field, you can still participate. Moreover, all six can be taken as a whole to graduate with a certificate upon completion, or can be taken individually as stand-alone courses. 
In-person retreat in Vancouver area (June 11th-14th, 2015)

Online course (six weeks,

week of

June 15th -

week of

Aug 3rd, 2015 with two-week break in July)

Field course (Bogota, Colombia in Sept 26th-Oct 7th, 2015)

Online course (

week of

Oct 19th -

week of

Nov 23rd, 2015)

Online course (week of Jan 4 - week of Feb 8th, 2016)

Final in-person retreat in Vancouver area (March 3rd-6th, 2016)
Titles of these courses, including course content and faculty, will be announced soon.
"The philosophers have only interpreted the world, in various ways; the point is to change it." (Marx 1845 Theses on Feurbach: II, VII, XI)
The program includes:
Access to eight faculty who bring expertise, humble insight, and field experience on innovative, integral action on global issues through lectures, conference calls, facilitation.

Mentoring every month with one of our faculty on your own understanding and application of Integral Praxis.

Guest speakers from various thematic areas, who will bring insight straight from the field.

A facilitated container to advance your own integral praxis on a 'breakthrough initative' of your choice.

Use of self-inquiry and Big Mind as a way to understand self and world in the complex flow of global events.

Therapy sessions with an integrally-informed therapist to really dive deep into shadow work that is particular to international development.

Discovering ways to track your own personal transformation (using metrics for assessing your current action-logic or level of consciousness).

Learning some cutting-edge ways to track social innovations (using Developmental Evaluation as a

monitoring and evaluation tool used in certain leading foundations such as Bill and Medlinda Gates Foundation

).

Dialogue with Ken Wilber on the nuances of his theory, particularly on the staggering weight of the Lower Right, on the dynamics of how social discourse affects social change, and the emancipatory potential of effecting large-scale systems change.

Networking opportunities with faculty who have contacts all over the world as well as with other participants

Possibilities for overseas placements in the field to gain first-hand experience, upon completion of the certificate.
Commitment to Accessibility
IWB is fully aware of the inequalities of power, priviledge, and weath that exist across the world, as well as the implicit language, economic, and gender barriers that make participation difficult. We want to remove those barriers as much as we can, and have a deep committment to accessibility. As our way to honour this reality we live, we have carefully priced this program in this cross-cultural, nonprofit context we find ourselves, we have provided multiple modalities including online options, we are offering a stand-alone option for the modules, and intend to provide 2-3 half-price scholarships per modules whenever financially possible.
For previous IWB event attendees, we offer you a 10% discount.
"Praxis is also key in meditation and spirituality, where emphasis is placed on gaining first-hand experience of concepts and certain areas, such as union with the Divine, which can only be explored through praxis due to the inability of the finite mind (and its tool, language) to comprehend or express the infinite." (Wikipedia)
Being and Building an Ecosystem
We are contributing to the larger integral action ecosystem, by linking and cohering with other integral programs. We are in discussions with Pacific Integral's Generating Transformative Change and MetaIntegral's Embodied Practitioner Program and are working out how to involve their currently enrolled participants and/or to alumni at a discount. Watch for an announcement about that soon.
Curriculum

Design

Themes and topics included in the curriculum design include:

Self (Interior/Individual)
Guidance on how to anchor your work in your deepest meaning and purpose

.

Recognizing and engaging self-as-instrument

Doing self-inquiry with modalities like Big Mind

Engaging shadow work with a therapist on themes common in this field

Understanding and intuiting worldviews, stages of development and lines.
Action (Exterior/Individual)
Learning how quadrants tetra-mesh in practice

.

Learning skills for working with worldviews, stages of development, and lines.

Learning certain competencies for manifesting integral projects, such as design, planning, fundraising, implementation, communication, and evaluation.

Considering career moves in the arc of evolution of self and world.
Culture (Interior/Collective)
Pattern-finding in socio-cultural contexts.

Understanding the dynamics of social discourse.

Facilitating social processes and integral communication.

Leading for integral team dynamics (using Enneagram personality types and values)

.

Laying emergent ground.
Systems (Exterior/Collective)
Learning how to identify leverage points in systems (working with Collective Impact principles

).

Leveling-up common social action tools (drawing on Social Innovation principles).

Practice "building an AQAL context" for working at multiple scales (organizations, communities, nations, bioregions).

Learning skills to apply trans-disciplinary action.

Developing breakthrough initiatives in your area of interest.
"Knowledge emerges only through invention and re-invention, through the restless, impatient, continuing, hopeful inquiry human beings pursue in the world, with the world, and with each other." Paolo Freire, Pedagogy of the Oppressed
What You Can Expect Per Module
In-Person Retreat
Four-day retreat at a w

aterfront venue on the Sunshine Coast

Experiential learning and dialogue

Five faculty assisting with exercises and facilitation

Weaving the three strands of integral education

Lunches and dinners included in the price (we will break bread together)
Online Courses
Six-week online learning

Selected readings provided and integral exercises assigned each week

Weekly conference call (which can be downloaded)

Mentoring with faculty for applying what you learn in practice

Guest speakers

Diaogue and Q&A with Ken Wilber
Field Courses
Immersion in a cross-cultural context

Engaging  global issues in situ gives you opportunities to apply learning and hone skills in real-time

Facilitated, community-based experience building on IWB's global network and relationships

Exposure to the unique expressions of integral action in the Global South

Accommodation, travel within the country, all coordination, translation, and some food is included in the price.
Price
Cost Per Module for those enrolled in the whole program:
In-person Retreat $750

Online Course (x3) $250

Field Course $1750
Full Program if enrolled in full program: $4,000
Cost Per Module for those taking stand-alone courses:
In-person Retreat $800

Online Course (x3) $300

Field Course $1800
Full Program if taking stand-alone courses: $4,300
For previous IWB event attendees, we offer you a 10% discount.
Free Webinar
Please join us on April 13th, 10am Pacific Time, for a free webinar about the program. Several faculty will present on the design and content of the program, covering various important logistical and content details, and we will field questions from participants.
Registration
Registration is now open. Please fill out the following form at the link below, which will include selecting which courses you want to take, some contact information, and also reflective questions about you, your praxis in the field, and your expectations and interests in this program. Please set aside 30min to complete the form. Once submitted, we will send you an invoice for payment, depending on what courses you selected and whether you are eligible for a discount.
Faculty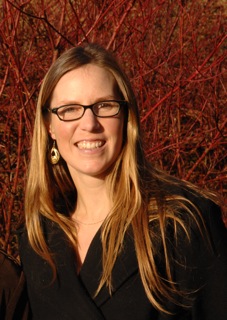 Gail Hochachka, M.A. co-Founder of Integral Without Borders, has a gift of bringing complex ideas into real-world application, and then circling back by writing, teaching and facilitating dialogue on these themes. She brings experience from integral projects in Nigeria, Peru, Colombia, Bolivia, and El Salvador, on themes as diverse as leadership development, value chain sustainability, climate resilience, communtiy development, integral evaluation, and environmental capacity enhancement, in the nonprofit and private sectors. Currently works as executive director of One Sky-the Canadian Institute for Sustainable Living.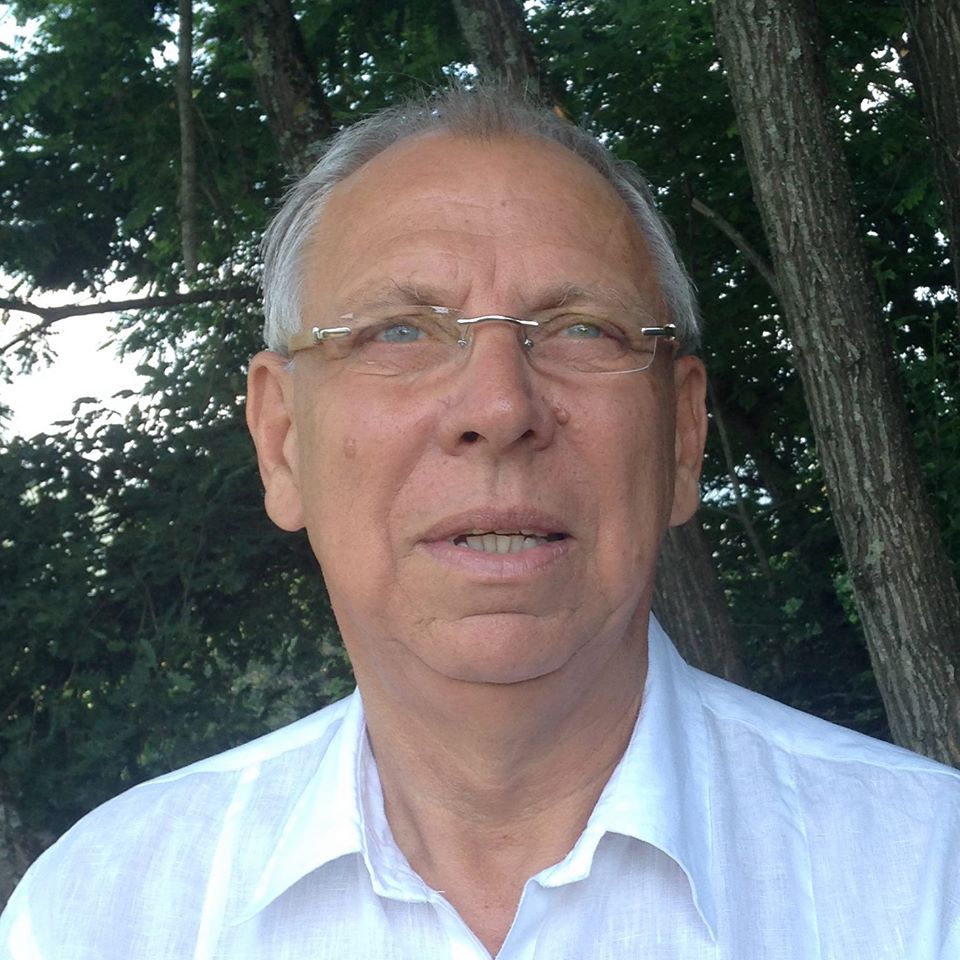 Paul J van Schaik, co-Founder of Integral Without Borders, as a mentor, practitioner and consultant with over 30 years field experience in Africa, Asia, and the Middle East, Paul posseses a rare depth of understanding and clarity. Originally trained as a professional architect, Paul expanded this way of looking at design into human systems, coupled with a deep philosophy. He has worked in multiple development agencies all over the world.  As an Integral practitioner he combines his work experience in international development with Integral Theory and initiates the design, implementation and evaluation of integrally informed programs in complex environments. He is currently involved in ThriveAbility in Europe.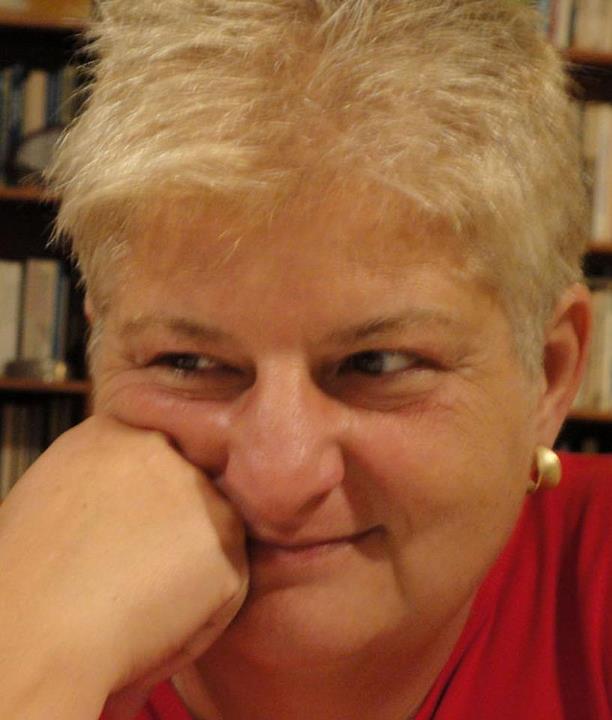 Emine Kiray. As consultant, with her strong background in history, sociology, economics as well as Integral Theory, Emine reviews, assesses and gives feedback on the broader social contexts – the national terrain, the social center of gravity, dominant modes of discourse and the existing links to global social structures and culture. Awareness of these broader dynamics illuminates the likely paths of social change, improving the design and effectiveness of any organization or project.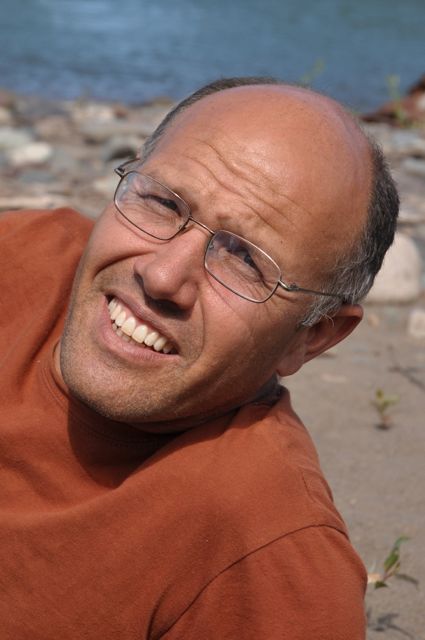 Mike (Muzen) Simpson. As a powerful storyteller, practitioner, mentor and consultant with 25 years experience in social change work, first as an award-winning documentary film maker and then as Director of the non-profit organization One Sky, and now as the Executive Director of the BC Council for International Cooperation in Vancouver, Michael's embodied depth of Integral practice inspires a room and can bring on board even the most reluctant people in an audience. He completes training in Big Mind facilitation in May, 2015.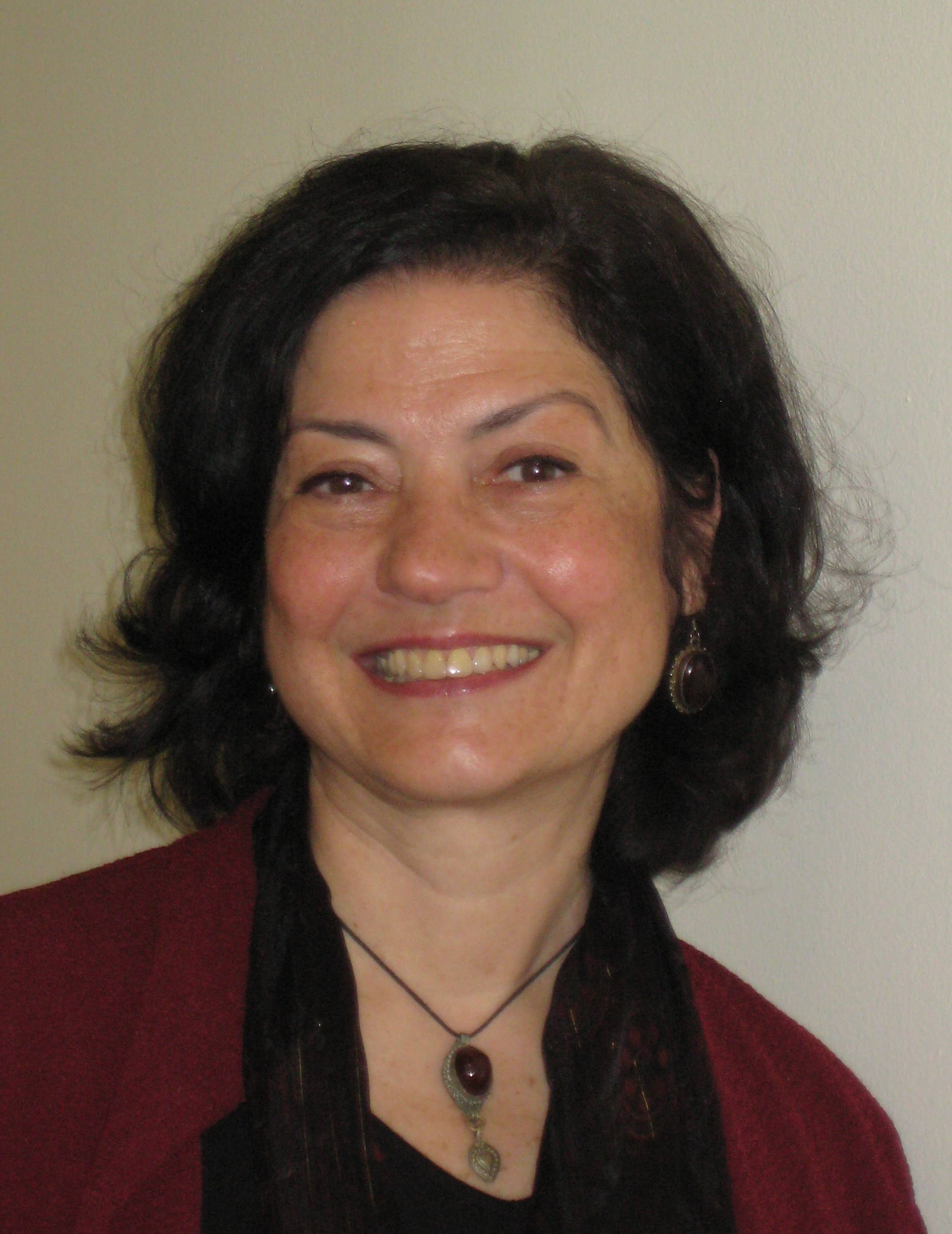 Vernice Solimar, PhD, is director of the previous Leadership for Sustainable Change certificate and chair of the Integral Psychology Department in the School of Graduate and Professional Studies at John F. Kennedy University. Her main interests include the integration of psychology, philosophy, spirituality, transformative education and leadership in service of social and global change. She is the visionary and the champion of the integral studies programs at JFKU and has had a hand in many other integral acadmic programs at the other universities in the Bay Area, such as CIIS.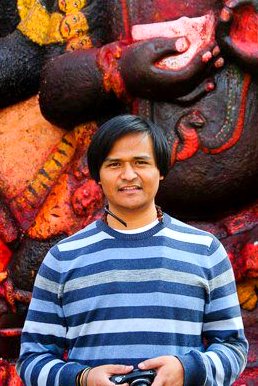 Sushant Shrestha, MA is a native of Nepal and the Project Lead for the Integral Nepal Project, currently being carried out in partnership with One Sky and funded by MetaIntegral. He enages in integral research projects, capacity building work, leadership development, and building sustainable organizational practices that honour local culture and tradition while navigating the forces of globalization. He is a certified coach and graduate of the Integral Psychology Program at JFKU, he has a background in strategy consulting with degrees in Management and Finance, and has trained with Susanne Cook-Greuter and Terri O'Fallon on the Leadership Maturity Framework and it's organizational application.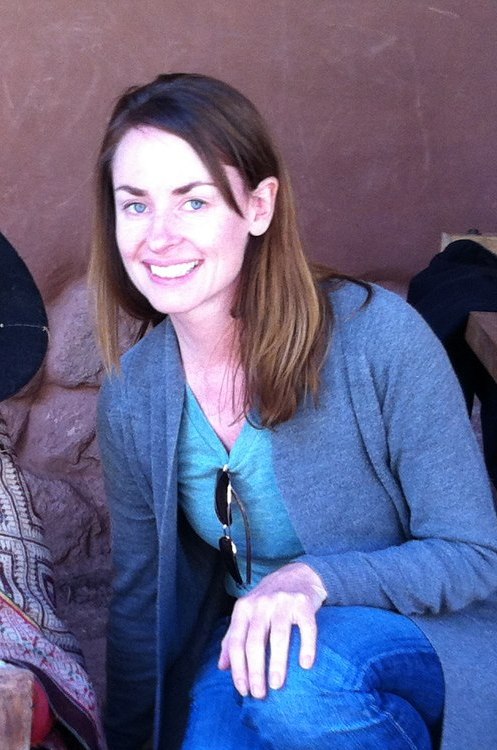 Katherine Young. As a counselling psychologist working in Vancouver, Katherine intends to bring her training and wisdom in human psychology into the field of international development. She has several years experience working with individual adults, couples and teens as a counsellor and psychotherapist in private practice on the West Side of Vancouver, and has worked on a multi-disciplinary team as a mental health clinician and as an outreach mental health clinician for adolescents and their families for the health authority, Vancouver Coastal Health.