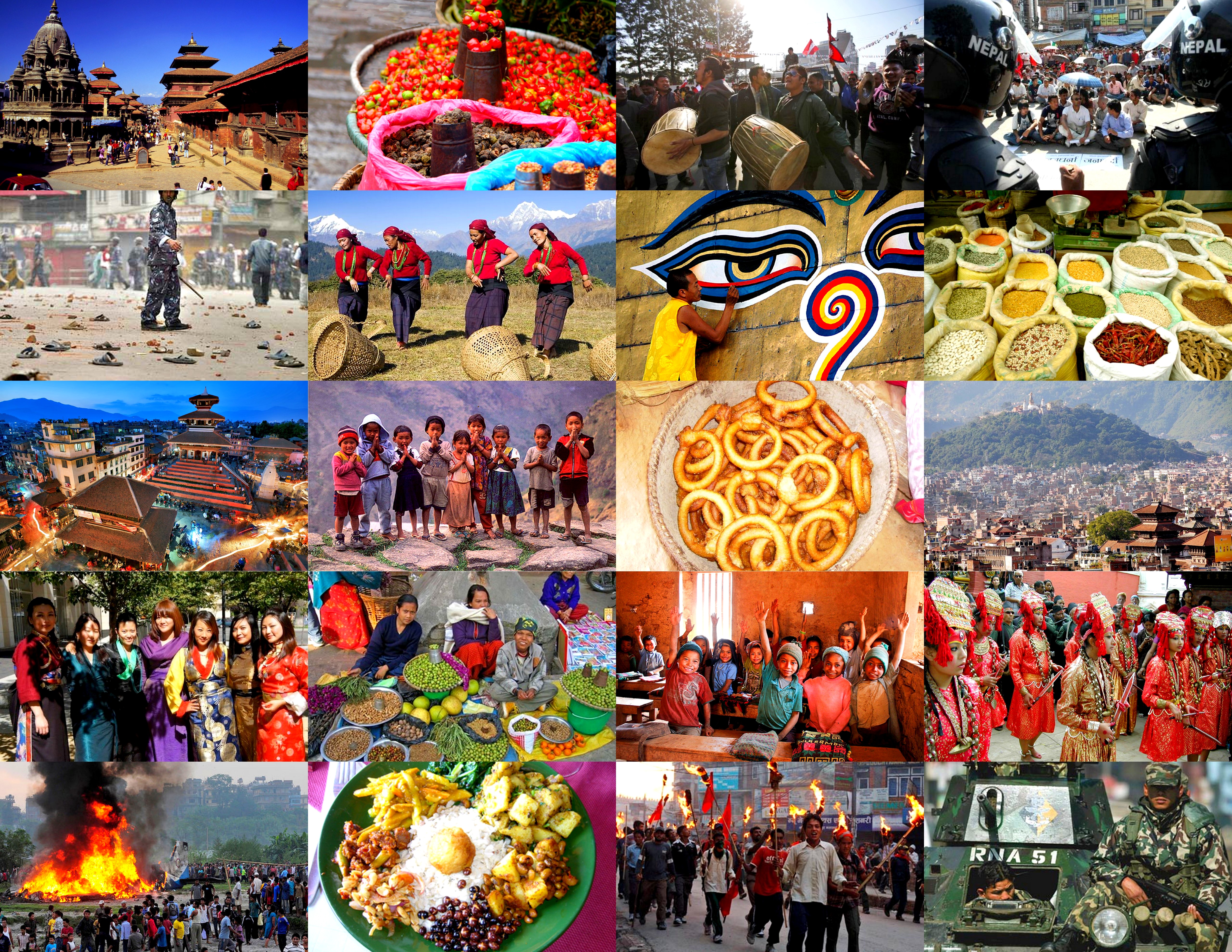 ---
We are excited to announce that Integral Without Borders (IWB) is hosting an Integral gathering in Nepal in September 2016, the first of its kind in this region. This will be part of our
Integral Nepal Project
. Nepal is recovering from a major earthquake amidst a new constitution and monumental political reform. We are designing this event to explore current development challenges in Nepal with an integrative and innovative lens. We will also visit some sites of historical and spiritual significance. These field experiences explore integral and multidisciplinary applications to complex issues via community visits with our partner groups, all carried out with reflective dialogue, awareness practices, and experiential learning.
This year our theme is Navigating Social Change, Cultures and Systems: Understanding Sustainable Development and Modernity in Nepal. Our central inquiry will revolve around how different domains of knowledge can collaborate to reach unprecedented solutions for social change. Every decade, the need of a multidisciplinary approach to social change and overall global issues becomes more apparent. This retreat will dive into how different fields of knowledge and practice invariably affect one another. We will also challenge the notion of modernization as progress, and analyze the effects of globalization in Kathmandu valley. We will also explore how self-identity, meaning-making and worldviews determine public policy and our own cognitive biases. At IWB, we take self-awareness and self-development very seriously; hence will will engage in lively inquiry processes, meditation and deep group processes.
Deepen self-inquiry to understand self and world in the complex global events
Visit 2015 earthquake sites to better understand relief projects' effectiveness
Compare and contrasts Nepali tradition and modernization through Western models
Insightful discussion with professionals from several sectors (academia, NGO, government, business)
Understand role of multidisciplinary enactment for sustainable development
Design your own integral project and get feedback from seasoned professionals
Challenge yourself to expand your worldview and understand global systemic issues
All prices are in US Dollars. Registration deadline is August 31, 2016. Includes accommodation for 10 nights, wifi in hotel room, transportation inside/outside Kathmandu, daily meditation and yoga, food (organic vegan cuisine), entrance fees to museums and other historical sites, organization and facilitation. Does not include airfare. All participants are required to get the recommended vaccinations required to travel to Nepal (cost assumed by the participant).
We are committed to creating a collaborative and synergistic partnership with other organizations contributing towards larger ecosystem of integral action. Therefore, we are offering 10% discount to graduates of John F. Kennedy University's Integral Psychology Program, MetaIntegral's Embodied Practitioner Certification and Pacific Integral's Generating Transformative Change.
Upon completion of this retreat, you can also apply for field placement with our partners in Nepal or South America. This will help you deepen your praxis and further develop your research or project idea. Do you have a specific idea or geographical area  in mind? Do you need help in designing an integral project that elicits deeper insights? Contact us and we can co-design a field placement experience that works best for you.
International development professionals who want to level-up their impact and deepen their engagement
Integral theorists and/or holistic thinkers who yearn to bring their understanding of theory into application, and seek a learning community and mentoring support in which to do so
Social change agents who are seeking a more comprehensive response to the complexity of issues today
Social change agents who are working at any scale (community, provincial, national, or international) for whom global issues intersect/affect the themes that they focus on locally, regionally, nationally, and so forth
Community development practitioners or social workers working nationally or overseas
Consultants or business people working in organizational development in globalized contexts
Consultants or staff working in the UN system, in development agencies, or in development banks
Coaches who work (or want to work) more in the social development field
Graduates from university programs who are looking for a way segue their studies to real practice in the world
Practitioners of the healing arts (therapy, counselling, yoga, acupuncture, etc.) who want to carry out their practice in a global context, in which there is no separation between healing of the individual and the collective
If you are unsure if this is for you, contact us and we can discuss
Themes and topics included in the curriculum design:
Understanding Self
Guidance on how to anchor your work in your deepest meaning and purpose.
Exercises to recognize and engage your self-as-instrument.
Engaging self-inquiry and shadow work on themes critical for the field of social change, in particular power, priviledge and equity.
Understanding and intuiting worldviews, stages of psychological development and multiple intelligences in relation to development.
Learning skills for working with worldviews, stages of development, and multiple intelligences.
Learn through dialogue some of the basic competencies for designing and carrying out integral projects.
Considering career moves in the arc of evolution of self and social change, and talk with the faculty who can mentor you.
Pattern-finding in socio-cultural contexts for more effective analysis of issues and more precise engagement.
Understanding the dynamics of social discourse to get some traction into the evasive question of how do new ideas take root in a culture.
Examine and explore what conditions are needed to lay emergent ground for whatever is 'next' for in a development project.
Build context for working at multiple scales (organizations, communities, nations, bioregions)
Learn about case studies for scaling up and out, and evaluating for innovation.
Learning skills to apply multidisciplinary action.
Swayambhunath Stupa: It is a sacred religious Buddhist shrine. Historical records found on a stone inscription give evidence that the stupa was already an important Buddhist pilgrimage destination by the 5th century A.D.
Kathmandu Durbar Square: Listed as one of the ten UNESCO Cultural World Heritage Sites of Nepal, Kathmandu Durbar Square is a cluster of ancient temples, palaces, courtyards and streets that date back to the 12th and 18th centuries. It lies in the heart of the capital, and is an ancient seat of Nepalese royalty.
Patan Durbar Square: It is situated in the center of Patan city, also known as Lalitpur, and houses the residence of the former Patan royal family. It is one of the ten UNESCO World Heritage Sites of the country.
Bhaktapur Durbar Square: A UNESCO World Heritage Site, this square is an assortment of pagoda and shikhara-style temples grouped around a fifty-five-windowed-palace of brick and wood.
Boudhanath Stupa: Built around the 5th century A.D., it is one of the biggest and the oldest Buddhist shrines in the world as well as a UNESCO World Heritage Site. What Mecca is to the Muslims, Boudhanath Stupa is for Tibetan Buddhists.
| | | |
| --- | --- | --- |
| Day 1 | Airport pickup. Time zone adjustment. Welcome dinner. | Fri, Sep 9 |
| Day 2 | Settling in, introductions, setting the stage, logistics. Overview of related theories, discussion on required readings. Evening cultural program. | Sat, Sep 10 |
| Day 3 | Morning seminar, self-inquiry and shadow work. Kathmandu Durbar Square visit, getting the lay of the land. | Sun, Sep 11 |
| Day 4 | Morning seminar, self-as instrument, contextualizing traditional and modern worldviews. Bhaktapur visit. Evening debrief. | Mon, Sep 12 |
| Day 5 | Guest speaker, Q&A. Kirtipur visit. Evening debrief and sharing insights. | Tue, Sep 13 |
| Day 6 | Morning seminar. Discussion on self, action, culture and systems. Patan Durbar Square visit. | Wed, Sep 14 |
| Day 7 | Guest speaker, Q&A. Field visit. Evening debrief and sharing insights. | Thu, Sep 15 |
| Day 8 | Morning seminar, integral-in-action, begin prototyping integral projects. Visit to NGO and Boudhanath. | Fri, Sep 16 |
| Day 9 | Guest speaker, Q&A. Field Exercise. Evening prototype discussions. | Sat, Sep 17 |
| Day 10 | Morning seminar, prototype presentations. Embodiment and integration day, group processes. | Sun, Sep 18 |
| Day 11 | Morning session, sharing final insights. Free afternoon to buy souvenirs, pack and take care of loose ends. Dinner and closing. | Mon, Sep 19 |
| Day 12 | Airport drop-off. | Tue, Sep 20 |
Paul van Schaik - Paul has over 35 year career in international development. He is one of the original Founders of Integral Without Borders. As mentor, practitioner and consultant with over 30 years field experience in Africa, Asia, and the Middle East. Paul possesses a rare depth of understanding and clarity.  As an Integral practitioner he combines his work experience in international development with Integral Theory and initiates the design, implementation and evaluation of integrally informed programs in complex environments.  He shares his knowledge with a precision, subtlety, and power that offers practitioners a challenging position to the manifestation of their own Integral practice in development. The founder of integralMENTORS and a trustee of the ThriveAbility Foundation. Paul has experience of living and working in Nepal over a period of 10 years.
Gail Hochachka. B.Sc., M.A.,
works in sustainable development using integral principles as a Co-Founder and Director of Integral Without Borders. She has pioneered the use of an Integral Approach in rainforest conservation, capacity building, leadership development, climate change adaptation, community resilience, and value chain transformation in various countries of Latin America and Africa. This work has mainly been carried out with nonprofit organizations, however, she has also been involved facilitating transformation in the private sector, and has also worked in academics as an adjunct professor at JFK University for over 7 years. She's a published author including the book,
Developing Sustainability, Developing the Self: An Integral Approach to International and Community Development
, as well as with articles in Ecological Applications, World Futures Journal, Trialog Journal for Planning and Building in the Third World, and the Journal of Integral Theory and Practice.
Gail has designed and led a group of JFKU students on a similar trip to Peru in 2009 and to El Salvador in 2007.
Sushant Shrestha - Sushant is a native of Kathmandu, Nepal and an integral researcher with a background in strategy consulting with degrees in Management and Finance. He is a certified coach and a graduate of Integral Psychology Program at John F. Kennedy University. He has trained with Susanne Cook-Greuter, Ed. D. (Harvard) and Terri O'Fallon (Pacific Integral) on the Leadership Maturity Framework and its organizational application. He also trained with Monica Sharma, MD (United Nations) and Vernice Solimar, Ph.D. (John F. Kennedy University) in whole systems transformation and leadership development.
Ari Loghin - Ari is the Field Coordinator stationed in Kathmandu for Integral Nepal Project. She joined Integral Without Borders as a volunteer during the Nepal earthquake. She is from Romania and has lived and studied in several European countries and in the United States. In her studies, she explored the historical development of human habitats, technologies and socio-cultural interactions. She is now working in affiliation with Tribhuvan University on an analysis of international organizations and their impact on sustainable development in Nepal.
Although the preliminary paint has been laid on this canvas, we want to co-design this event with its potential participants--you! What else you would like to experience during this event? How can we make this more meaningful and transformative for you? Please read through what we have planned for this event and send us your ideas to
admin@integralwithoutborders.org
.