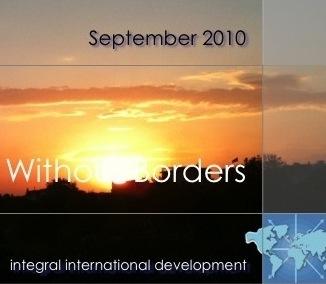 Integral Without Borders:  
IWB celebrated its 5th year of being by holding a small gathering in Istanbul followed by the Directors' meeting on the Island of Cunda in the Aegean. We are now working on how we can make the concept of integral international development more real in praxis and how to support others in this adventure.
See full newsletter at link below.
Download Resource:
https://integralwithoutborders.org/sites/default/files/resources/IWB%20NL1.pdf
Publication or release date: